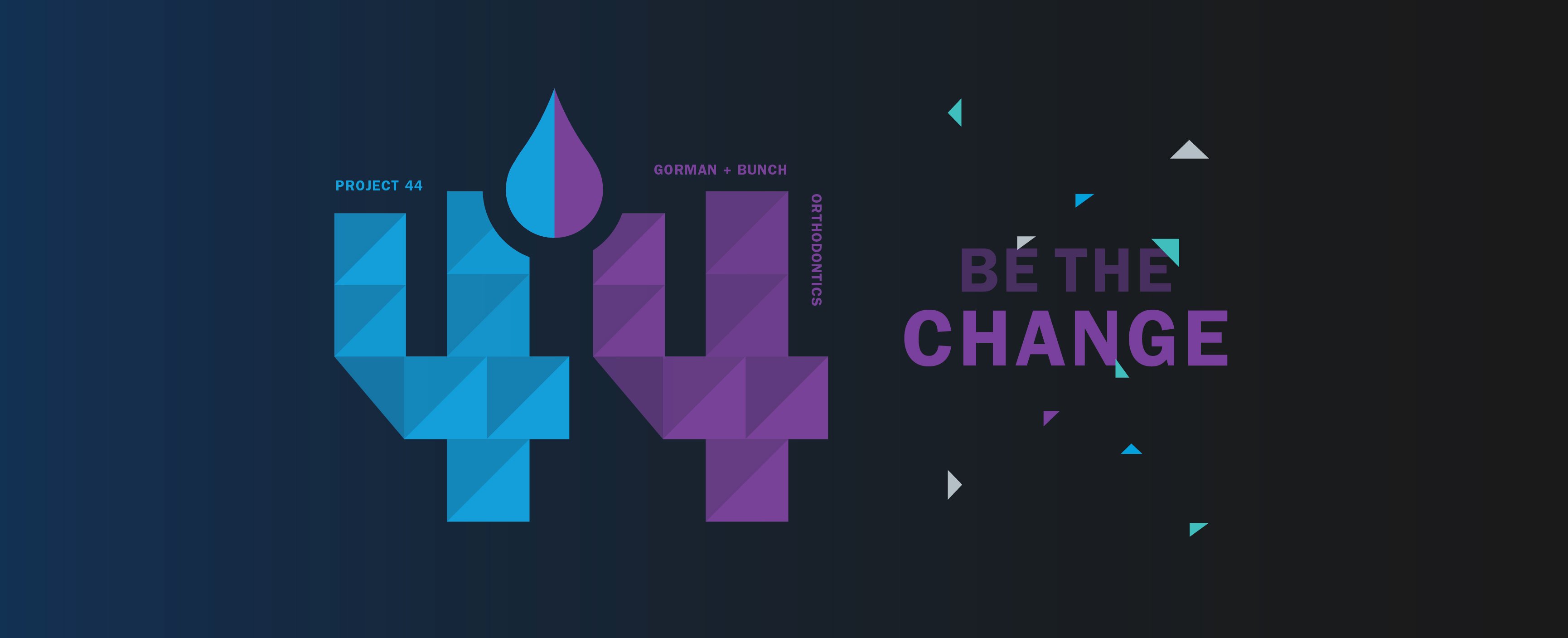 At Gorman & Bunch Orthodontics, we believe in the power of giving back, which is why we are introducing a new #BeTheChange campaign. Throughout the year, we'll be bringing awareness to a different cause or foundation in our local community and empowering our patients to take action.
In March 2019, we're supporting Project 44 — an Indianapolis-based non-profit created in honor of the late Butler Basketball Star Andrew Smith — and challenging 430 people to join the bone marrow registry. It takes just three simple steps to join.
Scroll down to find out more or click the link below to register today!
---
What is Project 44?
Repping the #44, Andrew was a beloved member of Butler University's two-time NCAA Finals basketball team. After being diagnosed with leukemia, Andrew was the personal recipient of a bone marrow transplant in November of 2015, which gave him and his wife Samantha three additional months to make memories together and have an impact on their community. At the age of 25, Andrew passed away from a two-year battle with cancer.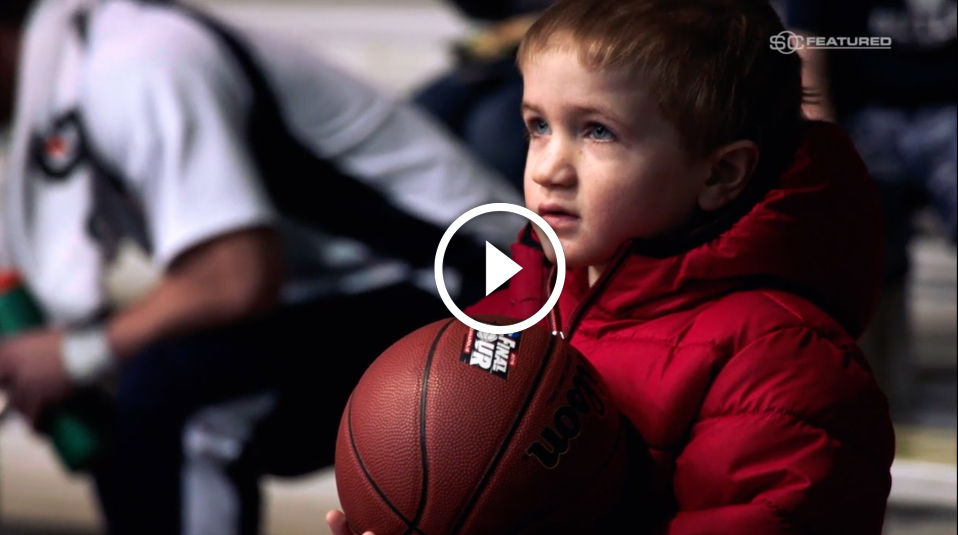 Project 44 was born with an initial goal to save 44 lives through bone marrow transplants. Committed to Andrew's selfless work and compassion, Samantha and a team of dedicated individuals have enhanced Project 44's mission to save lives by fostering a mainstream sense of moral obligation and willingness to support and join the bone marrow registry.
What is a Bone Marrow Transplant?
Bone marrow is the soft, spongy tissue inside your bones that makes blood-forming cells (blood stem cells). These cells turn into blood cells, including white blood cells to fight infections, red blood cells to carry oxygen throughout the body, and platelets to control bleeding.
A bone marrow transplant is a life-saving treatment that replaces unhealthy marrow with healthy blood-forming cells. The transplant helps people with cancers that affect the blood, like leukemia, lymphoma and other diseases like sickle cell anemia. Patients who match for a transplant first undergo chemotherapy and sometimes radiation in order to destroy their diseased marrow. Then the patient receives a donor's healthy marrow directly into the bloodstream, where they grow and start to make healthy red blood cells, white blood cells and platelets.
Why Join the Registry?
About 1 in 430 members of the bone marrow registry will donate bone marrow or peripheral blood stem cells to a patient. That's why in the month of March, we are committed to getting 430 people to sign up for the registry.
Need more reasons to join?
130,000 Americans diagnosed with serious blood disease each year.
Each year, 3,500 children diagnosed with Leukemia — most common childhood cancer — taking 700  of those lives.
Right now, about 7,500 Americans searching the national registry for a donor.
Only 2 percent of population on the national registry.
3,000+ people die each year without a matching donor.
Who Can Register?
Anyone between the ages of 18 and 44 who meets the health guidelines can join the registry for free. Doctors request donors in the 18-44 age group 86% of the time, because research shows that cells from younger donors leads to a more successful transplant. Those 45-60-years old can also join the registry, but must also pay a $100 tax-deductible payment to cover the cost to join.
Your race and ethnicity also matters, as you are most likely to match with someone of the same ethnic ancestry or background. Even with a registry of millions of people, many patients cannot find a match because of the lack of ethnic diversity on the registry. Adding more members who increase the ethnic diversity of the registry increases the variety of tissue types available and helps more patients find the help they need.
The registry specifically needs members who identify as:
Black or African American
American Indian or Alaska Native
Asian, including South Asian
Native Hawaiian or other Pacific Islander
Hispanic or Latino
Multiracial
Andrew and Samantha's personal passion was ignited for the bone marrow registry when they learned that if the roles were reversed, Samantha would have a much harder time finding a match. As a male of European decent, Andrew was quickly matched with a donor; but due to the limitations of the registry's ethnically diverse membership, many patients may lose their battle to cancer while waiting for a match.
What is the Commitment?
Joining the bone marrow registry means you are volunteering to be listed as a potential blood stem cell donor — ready to save the life of any patient in need of a transplant — and committing to:
Respond quickly if you are contacted as a potential match for a patient.
Keep contact information and significant health changes updated.
Donate to any searching patient who matches you.
Be listed on the registry until your 61st birthday, unless you ask to be removed.
---
By joining the registry, you give patients hope. You may be the only one on the registry who can save a particular person's life. We hope you'll join us in getting 430 new members to join the registry this month, and together we can #BeTheChange.
Ready to get started?